Meet the BFB Writers and Staff
Welcome! We are the individuals who make our Beautiful Feet Books thrive. Each member of our team brings unique skills, experiences, and perspectives that contribute to our curriculum. From writers to customer care to the warehouse crew, we take pride in the products we create for you. Explore the profiles below to meet the faces behind the books!
---
Writers
Rebecca Manor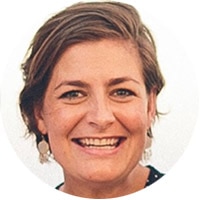 Rebecca Manor, a homeschool graduate, loves story & art, and remains in awe of their power to inspire a love of the good, the true, and the beautiful. She brings her studies of literature and theology, the many places she's called home, and a heart for homeschooling parents to the many study guides she has written for Beautiful Feet Books and strives to make teaching history, music, science, character, and literature accessible and joy-filled. Rebecca lives with her husband and their two sons in Fort Lauderdale where she is an adjunct professor at Knox Theological Seminary in the Christian and Classical Studies program, of which she is an alumna. Rebecca has an MA in Christianity and Classics from Knox Theological Seminary, a certificate in French from Institute Catholique, and a BA in English from Hillsdale College.
Question: If you could have coffee with one man or one woman from history, who would you pick?
Rebecca's Answer: I would love to have coffee with Phoebe from the New Testament. She was this fascinating woman who served as a deacon in the early church, and I'd love to hear what it was like to travel with Paul's letter to the Romans and then present it to them. She would be able to provide a window into a time we know so few details about.
Question: What book do you wish you could read again for the first time?
Answer: As an avid reader, I find that no matter how often I re-read a book, it's always the first time that version of me is reading it. Reading Crossing to Safety by Wallace Stegner at 22 years old was an entirely different experience from re-reading it at 33 as a new mother, or at 40 as someone entering middle age. Every time I read a book, it's for the first time because I have changed.
---
Rea Berg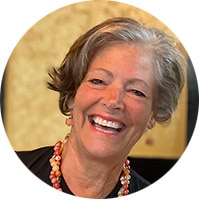 Rea Berg loves organic gardening, farmer's markets, rich espresso, yoga, all things French, and English literature. She loves seeing abandoned and broken things brought back to life, like antique houses, classic children's books, and especially lives—like those of the men she is privileged to work with at her local prison. A perfect day might be spent swimming in the warm waters of the Pacific, or reading a favorite author like George Eliot, Alan Paton, Wendell Berry, Marcel Pagnol, or Anne Lamott. Rea has brought many classic children's books back into print, such as the D'Aulaire biographies, the Journey books of Mitsumasa Anno, the Obadiah books, and many more. Rea holds a bachelor's degree in English and a master's degree in children's literature from Simmon's College, Boston.
Question: If you could have coffee with one man or one woman from history, who would you pick?
Rea's Answer: I'd love to sit down for coffee with Biddy Mason and Harriet Tubman!
---
Tami Kruse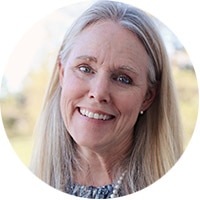 While living in Bavaria, Tami and her husband, Gary, embraced the German concept of Schullandheim, meaning "School-Nature-Home." She utilized this concept as she taught their nine children and developed nature-based biology classes for high school students. This method of learning sparked curiosity, developed a scientific thought process, and laid a solid foundation. Her children have received research honors from ISEF and JSHS as well as from the Fulbright Foundation and National Geographic. Their interests range from science to design to psychology and philosophy. As an advocate of lifelong learning, Tami hosts a variety of Schullandheim classes for students of all ages in Colorado Springs. She received her Bachelor of Science in biology from Pepperdine University and published botanical research conducted at Stanford University. She is also the Science Contributor for Wildflowers Magazine.
Question: If someone gave you a million dollars today, tax free, what would you do with it?
Tami's Answer: I would open a research school that meets outdoors in summer and in an expansive greenhouse for the winters.
---
Jonathan Crabtree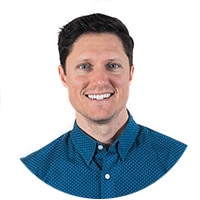 Jonathan Crabtree majored in political science and German at Pepperdine University. He taught in charter schools in Los Angeles and San Jose for eight years at the elementary and junior high levels. During that time, he earned a master's degree in educational psychology at the University of Connecticut. Currently, he works in business development at Subsplash, a leading software company for churches and ministries worldwide. He and his wife Stephanie and their three children live in Venice, Florida.
---
Taylor Baehr
Taylor is a proud wife to Robby Baehr and mother to four children. She is currently a Ph.D. candidate in Education, Curriculum, and Instruction. Taylor holds a bachelor's degree from Pepperdine University as well as a master's degree in education. She was homeschooled and is consistently blessed by the strong, educational foundation she received from her parents. One of Taylor's favorite memories of her early education was living on a dairy farm in the heart of Bavaria. During her family's time in Germany, they would learn about a European country for four days before visiting that country to experience what they had learned first-hand. The real-world classroom education she received throughout her upbringing continues to influence her educational philosophy.
---
Staff
Rebecca Allen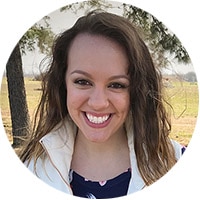 Rebecca Allen loves literature, history, and the power of language. A graduate of TCU and Knox Theological Seminary, she never seems to tire of reading, of learning, or of discovering new places. When her nose isn't in a book, you can find her hiking, baking, or wandering around her local zoo. She lives in Fort Worth, Texas, where she loves spending time with friends and family and serving her local church.
Question: If you could have coffee with one man or one woman from history, who would you pick?
Rebecca's Answer: C. S. Lewis and Eugene Peterson have both been really formative thinkers and writers for me, so I think I would have to choose one of them! (I'd also settle for just being a fly on the wall during one of the meetings of the Inklings.)
Question: If someone gave you a million dollars today, tax free, what would you do with it?
Answer: I'd buy a flat in Edinburgh and blow the rest on a three-year cruise around the world!
---
Jenny Karp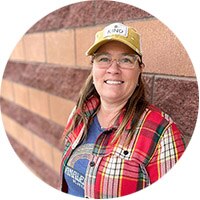 Jenny Karp is a mother of four—all adopted. She is celebrating twenty-six years of marriage to her husband Joe in May. She is a creative who loves watercolor and acrylic painting. You can find her @jennymarastudio. She also supports Days for Girls International as a team leader, sending hygiene kits to girls around the world. Jenny brings energy and enthusiasm to everything she does at BFB, from customer service to product assembly and warehouse organization.
Question: If someone gave you a million dollars today, tax free, what would you do with it?
Jenny's Answer: I would sponsor more Lifewater International wells to be built and go to Africa to help build them. Also, a friend of mine from high school started a school in Arua, Uganda, so I would give some of the money to them.
Question: Would you rather give up your cell phone for a month or bathing for a month?
Answer: I would give up my cell phone for a month for sure.
---
Madilynn Callihan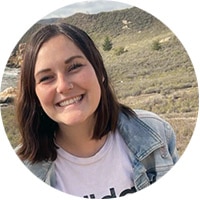 Madilynn's favorite thing about BFB are all the amazing people that work there. She feels incredibly lucky to spend her days with so many people she cares about. When not working, she enjoys spending as much time as she can at the beach with her family or back at home with her three pets. She also enjoys being creative by making candles and jewelry.
Question: What is an "old person" thing you do?
Madi's Answer: Where to begin! I am usually in bed by 9, and if I am still up, it is probably to Google whatever new phrase or word is "in"!
---
Andy Smith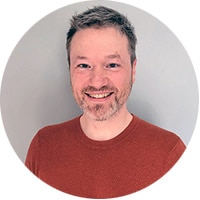 Andy has 12+ years in marketing & communications. He loves design, cartooning, watching things grow… and frogs. Andy was homeschooled from K-12 and was one of the first homeschool students in Maryland. He and his wife live in Frederick, Maryland, and currently homeschool their three children. The family is planning a cross-country trip as part of the 2024-25 school year. Geography alive!
Question: What is an "old person" thing you do?
Andy's Answer: Every year we still send out Christmas cards, via snail-mail—LOTS of cards!
Question: If someone gave you a million dollars today, tax free, what would you do with it?
Answer: I'd plan a truly EPIC cross-country family trip! (And pay off the house.)
---
Jay Warthen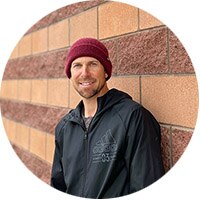 Jay was born in San Luis Obispo, California, and raised in the Pismo Beach area. His alma mater is San Diego State University, where he was the captain of the golf team and graduated a scholar athlete with a degree in speech communication. His unique style, writing ability, and creativity have been a great asset to the ongoing social media growth for the company. His main goal is to help the company achieve its goals in any way he can, while always adding positive energy to the team.
Question: If you could play a round of golf with anyone in the history of mankind, who would fill out your foursome?
Jay's Answer: My mom, my brother, and Mooji
Question: What was one of the most impactful moments of your childhood/upbringing?
Answer: When I came to the realization that other people are more important than I am 😊
---
Janet Gilbert
Janet calls herself an "early riser," not in a sleep sort of way, but in the way she's done life. Early on, she adopted a formula: Big Curiosity + "Why not?" = Growth. This formula, combined with a willingness to work hard, helped her rise fast after emerging from what she calls "Overrated University." Now, she loves feeding that same spirit and energy into others—those in her workplace, her family, and any others that come along her path. Faith is a big part of her formula; even before she found it, she can now see God was always in it, guiding her steps. The light of curiosity and the belief that most things are possible continue to burn brightly in her life.
Question: If someone were to write a book about you, what would be the title?
Janet's Answer: Start by Pretending You Can: Circumstances Change but a Good Formula Gets You Where You Need to Go
---
Ryan Wensloff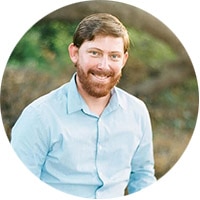 Ryan has been a part of the Beautiful Feet team since 2017. His grandmother used to read him classic adventure tales such as White Fang by Jack London and Rascal by Sterling North. Playing with his cousins in the foggy hills behind her house every summer cemented his love for adventure and animals. He currently lives with his wife in San Luis Obispo and looks forward to continuing to help homeschoolers realize their potential!
Question: What band are you embarrassed to admit you like?
Ryan's Answer: I am a sucker for Carly Simon and Shania Twain.
Question: What book do you wish you could read again for the first time?
Answer: That would be a three-way tie between Prince Caspian by C.S. Lewis, The Fellowship of the Ring by J.R.R. Tolkien, and The Transall Saga by Gary Paulsen
---
Josh Berg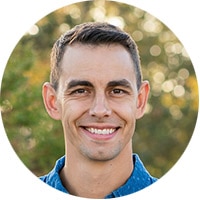 Josh Berg was homeschooled through tenth grade by his parents, Russ and Rea Berg, of Beautiful Feet Books. He fell in love with history as a student and went on to earn his Bachelor of Arts degree in history at California Polytechnic State University San Luis Obispo. Upon graduating he held many roles at the company his parents founded and in 2019 purchased the business. He believes in the power of good books and their ability to transform our perspective of the world, others, and ourselves. As owner and CEO, he loves the process of building a company through bringing people together around a shared mission and vision. The mission of Beautiful Feet Books, to transform education, is one he knows he will spend his life pursuing. Josh is married to the loveliest woman alive, Grace, and loves nothing more than spending time with her and their incredible four children on some adventure in a new place.
Question: What book do you wish you could read again for the first time?
Josh's Answer: Unbroken by Laura Hillenbrand. Such a powerful story of a man who just never gave up.
Question: What is something your parents, or your friends' parents, did that you decided you would also do when you grew up?
Answer: That I would play often with my kids and be ridiculous and silly with them! Life is too short to be serious all the time.