We're a literature and curriculum company with a mission to get great stories of history into every curious child's hands. Our award-winning books and curriculum are lighting it up across the nation. We believe education should be an adventure customized to the wonderfully unique way each child learns. That wasn't the way many of us got to learn, right?

Are you looking to join a growing company that does good things in the world? Do you long to work with people you like, enjoy the work you do with a winning team committed to a great mission? We'd love to meet you. Come grow with us!

CURRENT OPENINGS
Warehouse Associates
(full or part-time, and a summer position, too)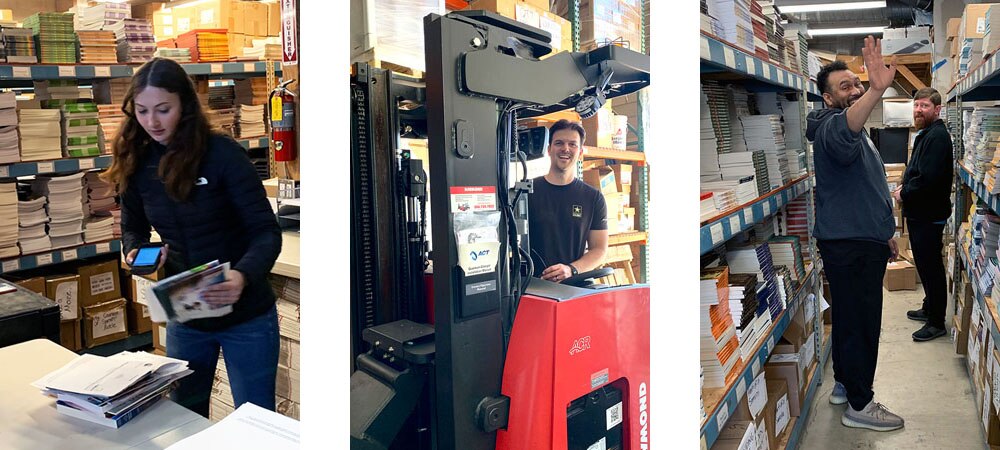 Move some books with us! Join our energetic, enthusiastic warehouse team. When you build your skills, you build a growing position.
Starting at $19 - $20/hr depending on experience and length of commitment (full/part time, temp).
You'll be carrying out (or learning) the fulfillment side of our business.
Accurately and efficiently pick items for customer orders

Pack customer orders meeting our signature standard

Stock shelves to make sure inventory is right where it needs to be every day

Continually learn and develop skills, procedures, and information for the position

Maintain a clean and safe work environment

Thorough, alert, and detail-oriented

Previous warehouse experience preferred

Positive attitude and strong worth ethic in the workplace is essential

Sound like a good fit? Fill out this simple form to let us know who you are. (Everyone will get a quick response, promise!)

Or swing by or call M-F 10-3pm if you'd like to check us out. We're friendly! Bring your resume.
3970 Short St, Ste 100
San Luis Obispo
800-889-1978